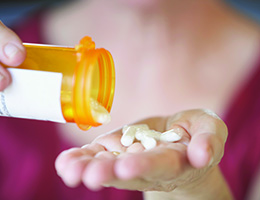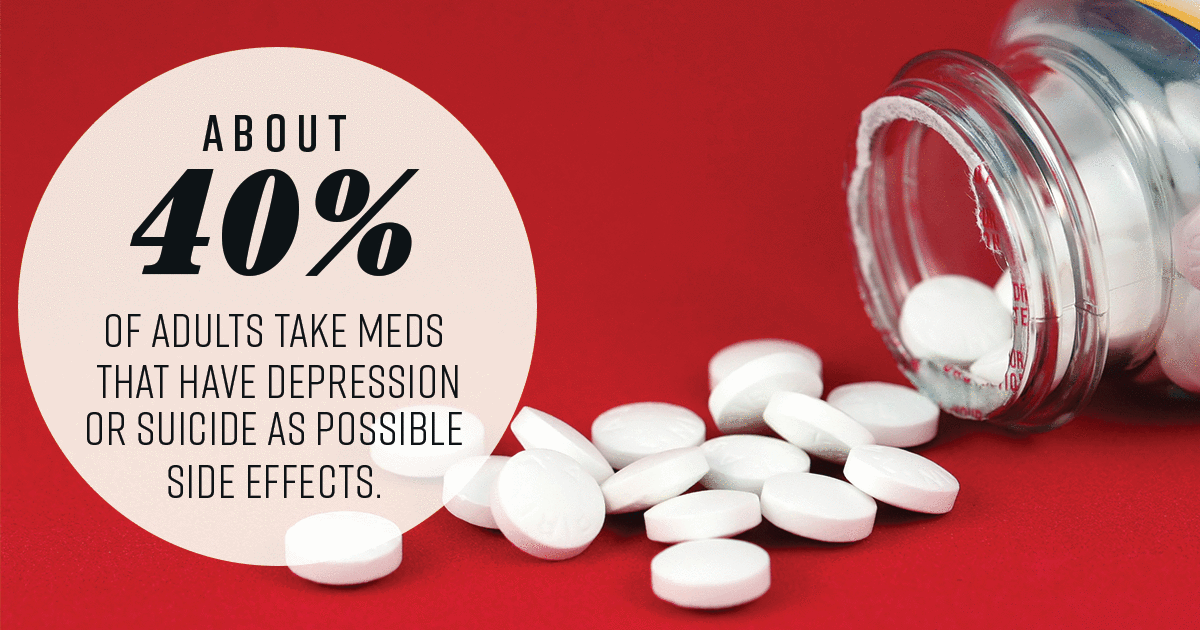 July 5, 2018—Do you feel depressed? It might not be you. It might be the medication you're taking.
Close to 40 percent of American adults may be using medications that have depression or increased risk of suicide as a side effect. And because many of these medications are common and have nothing to do with depression, both the patients and their doctors may not be aware the risk exists.
Researchers gathered medication data on more than 26,000 adults from a national health survey. They found that in the final years of the study, about 38 percent of adults took at least one prescription medication that listed depression as a possible side effect.
The more such medications a person was taking, the higher their likelihood for being depressed. For example, about 15 percent of adults who used three or more of these medications reported depression, compared to just 5 percent of people not taking any of these drugs.
About 24 percent of adults took medicines with suicide listed as a potential side effect near the end of the study.
Some of the medicines—such as ibuprofen and stomach medicines like omeprazole—can be bought over the counter. Other types of medicines linked to depression or increased suicide risk included:
Blood pressure medicines.
Antidepressants.
Hormones.
Sedatives and sleeping pills.
Breathing medications.
Anticonvulsants.
Corticosteroids.
With suicide rates on the rise, the researchers suggested that doctors and patients consider medication as a possible cause for depression.
The study was published in JAMA.
Have you reviewed your medications with your doctor recently? Here's some advice on how to set up a "brown bag visit."