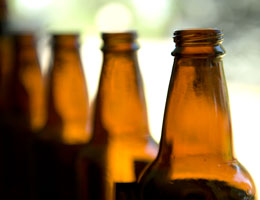 March 15, 2017—Playing sports is a great way to have fun and stay in shape. But for some athletes, a work-hard, play-hard culture may put them on a path to substance abuse. So say Canadian researchers writing in the journal Psychology of Sport and Exercise.
They interviewed 21 people recovering from addiction. Nearly all had participated in youth, recreational or competitive sports. Their backgrounds included martial arts, dance, rowing, gymnastics and (in most cases) team sports, mainly hockey.
From these interviews, researchers began to notice patterns. Among them: social acceptance and normalization of drugs and alcohol. For instance, one former player said he drank to be part of the team. Being hypercompetitive (a common trait among the study group) and, in some cases, being injured or cut from a team may have contributed to substance abuse or addiction.
Does this mean that playing sports causes addiction? Not at all. According to the researchers, some people may already be vulnerable to substance abuse for reasons other than sports. For these players, the sports culture appeared to add to their risk. However, it's just one study from the perspective of a particular group of people, they cautioned.
When is drinking a problem?
In general, you may have a problem with alcohol if your drinking starts to negatively affect your work, relationships or other aspects of your life or if it is out of control. To learn more, take this short alcohol assessment.
If you're trying to quit drinking, ask your family, friends and teammates for support. If they drink, let them know they can help by not drinking around you. If you still feel pressured, you may want to avoid certain people or situations that make you want to drink.
And remember: If you have a problem with substance use, treatment such as counseling can help you. Talk with your doctor to learn more.