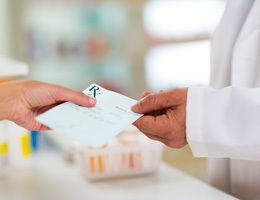 Oct. 6, 2017—Overdose deaths from prescription opioids are on the rise. Yet these powerful narcotic medicines have an important purpose: They can ease moderate-to-severe pain after an injury or surgery.

But 12.5 million people in the United States misused prescription opioids in 2015, according to the U.S. Department of Health and Human Services.

If you're prescribed opioids, it's essential to learn how to use and store them safely—and how to dispose of them correctly if you no longer need them.

Painkiller safety tips

To be safe with prescription opioids—and keep them from harming others too—follow these six tips from the American Academy of Orthopaedic Surgeons:

1. Be realistic about pain. Some discomfort is a normal part of healing after surgery or an injury. You'll typically experience the most pain during the first few days of your recovery.

2. Talk to your doctor. Together you can come up with an appropriate plan to relieve any pain you're facing. It may include an opioid, nondrug options and an over-the counter pain medication.

3. Use opioids cautiously. It's best to limit them to the first few hours or days after an injury or surgery. Take as few as you can and stop taking them as soon as possible.

4. Keep pain in perspective. When you remind yourself that injury and surgery hurt, you may feel more confident that your recovery is on track. Relaxation and peace of mind can be effective medicine.

5. Take opioids exactly as prescribed. Never take more than advised. Don't use alcohol or take anxiety medicines when you're on them. And use them only to ease pain, not to help you feel less tense or sleep better.

6. Store and dispose of opioids carefully. Pain relievers are to blame for many cases of poisoning in kids and pets. Be sure to hide or lock up any opioids your doctor prescribes. And if you don't use them all, see if there's a take-back program in your area.

You can also mix them with dirt, sawdust, kitty litter or coffee grounds (things pets and people won't want to touch) in a sealed plastic bag. Then throw them in the trash. Otherwise, flush them down the toilet.

Learn what to ask your doctor before taking prescription opioids. You can also read this article, "Medication Safety 101."