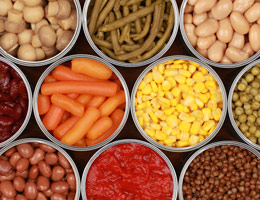 April 16, 2017—You may already know: Americans consume far too much sodium. A key ingredient in salt, excess sodium can raise your risk of high blood pressure—and heart attack and stroke.
But the top 10 sources of sodium in the U.S. diet may surprise you. They're not necessarily the saltiest-tasting ones, though chips and other savory snacks did make the list at No. 7, a new government report reveals.
Instead, these top 10 foods are ones we tend to eat all day long. While they may contain only a moderate amount of sodium per serving, all those servings add up.
Together, these 10 foods supply 44 percent of all the sodium we eat, the researchers reported.
Curious about these 10 culprits? Here they are, in order of how much sodium they contribute to our diet:
Bread.
Pizza.
Sandwiches.
Cold cuts and cured meats.
Soup.
Burritos and tacos.
Snacks.
Chicken, whole pieces.
Cheese.
Eggs and omelets.
Check out the full report from the Centers for Disease Control and Prevention. And take a peek at this infographic to learn more about sodium levels in different foods:
Cutting back
The average American eats about 3,400 milligrams (mg) of sodium daily. That's more than double what the American Heart Association considers an ideal intake: 1,500 mg every day.
How can you limit sodium? The best way is to go easy on prepackaged, processed and prepared foods. And when you do buy processed foods, take the time to read food labels and choose the lowest level of sodium you can find.