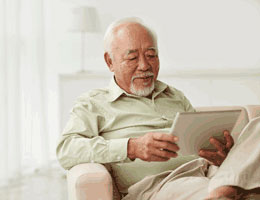 March 16, 2017—Pacemakers and implantable cardioverter defibrillators (ICDs) are lifesaving devices that can help your heart beat at a steady pace. But these devices can lose the beat when they're exposed to outside interference. And without even knowing it, you could expose your device to interference dozens of times in a typical day.
Research shows that some common electronics—including household electronics—can interfere with how effectively pacemakers and ICDs work. Taking a few steps to reduce your exposure could help your heart to keep the right beat.
What to watch for
If you have an ICD
The American Heart Association (AHA) recommends keeping ICDs a safe distance from a variety of electrical tools.
Keep at least 12 inches between your ICD and:
Electric fences.
CB radios under 5 watts.
Gas-powered equipment.
Keep at least 6 inches between your ICD and:
Headphones (including ear buds).
Cellphones.
Hair dryers.
Power tools.
E-readers, laptops and tablets.
If you have a pacemaker
Researchers know that MP3 player headphones that contain magnets can interfere with pacemakers. Keep them at least 1.2 inches away from your device. But it's not clear how other technology might react—or not react—with a pacemaker. The AHA says these devices could cause problems, and you should be alert for changes when you use them:
Newer cellphones.
Heavy equipment for power generation and arc welding.
Powerful magnets.
For both ICDs and pacemakers
Anti-theft devices and scanning devices could impact the function of both pacemakers and ICDs, the AHA says. That means you'll need to avoid anti-theft devices located at the entrance of retail stores, if you can. And at security checkpoints, ask officials not to hold electronic equipment too close to your device or to hold it near you too long.
What to do when something seems wrong
If you're exposed to interference and you notice a change in how you feel, turn off the device causing the interference or move away from it, the AHA recommends. If you have a sudden or dramatic change in your heart rate, call your doctor immediately.
Long-term, keep your pacemaker or ICD working properly: Get a checkup of the device when it is due. And learn all you can about your arrhythmia and the steps you can take to improve your heart health.