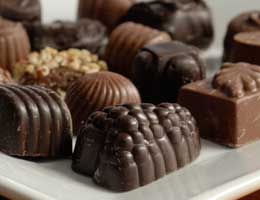 Feb. 14, 2017—This Valentine's Day, why not plan a very special date—with your heart? Here are three key ways to treat yourself to some heart-friendly self-care.
1. Indulge and relax. Though the research isn't conclusive, stress may raise your risk of heart disease—for example, by narrowing your arteries and raising your blood pressure. So make it a point to unwind by doing something that gives you pleasure. You might:
Splurge on a massage. Don't you feel wonderfully calm even imagining one?
Soak in the tub—and close the bathroom door tight to shut out the world.
Light a candle and watch it burn while listening to soothing music.
Play a board game with your sweetie or friends.
Watch an old movie you enjoy.
Unwind with a book, short story, magazine or podcast.
2. Exercise—and make it fun. For example:
Take a nature walk in a nearby park. Use all five of your senses to take it in.
Channel your inner child and try an activity you enjoyed as kid—maybe roller-skating or spinning a hula hoop.
Take a run with a special someone and explore a new route.
Make a splash in an indoor pool.
Bowl a few rounds.
If there's fresh snow on the ground, enjoy it—ski, sled or build a snowman.
Explore a new kind of exercise—say, indoor rock climbing or a spin class.
3. Enjoy a healthy home-cooked dinner. Salmon is rich in omega-3 fatty acids, which help decrease the risk of abnormal heartbeats and slow the formation of artery-clogging plaque. Here's an easy, tasty way to prepare it. The snow peas add flavor and color, and the recipe makes enough to share.
And for dessert? Chocolate, of course. But make it dark. In modest quantities, dark chocolate can be good for your heart too.